EMG China wins 2020 Golden Flag Award
The GFA is a highly coveted brand influence award that recognises the best examples of innovative public relations (PR) campaigns, emphasising the social, political, or commercial innovations that these campaigns generate. The annual GFA Ceremony brings together a wide range of people from the global communications profession, including brand owners, PR professionals, media agencies and academics. Past GFA participants have included several organisations from the Fortune Global 500, including BMW, Audi, Samsung, Starbucks, and Huawei.
The award particularly seeks to recognise PR campaigns that provide social value, defined by three categories: industrial, organisation and individual. In terms of industrial importance, a campaign needs to deliver a platform for global PR practitioners to share and communicate. At the same time, it should reflect the company's professionalism and help promote the PR industry's reputation from an organisation perspective. Individual value recognises campaigns that, among other things, are visionary, those that contribute to boosting professional values in the sector, and those that help to advance innovation.
Golden Flag Award winners are included in the annual 'Collection of the Most Publicly Influential PR Cases', used as a reference by media students in higher education.
EMG, which entered the Chinese market in 2004, specialises in developing results-driven content marketing and influencer programmes for industrial technology companies. The company helps many clients both in China and abroad to build communication content; connecting audiences and allowing organisations from industries such as chemicals, medical devices, plastics, and food ingredients to achieve their business visions.
In a rapidly changing digital world, the way brands communicate must continue to evolve. EMG China focuses on five key service areas: digital strategy, content planning, channel communication, industry insight and technology tools. In doing so, it provides continuous and connected marketing activities to create greater value for enterprises.
Yin Xiaodong, chairman of the GFA committee, said: "Public relations communication has become an important way for Chinese and foreign enterprises to build their brands and reputations. At the same time, the communication industry needs to keep pace with the times. We are willing to see more enterprises with global practical experience such as EMG, who are deeply engaged in the Chinese market and have experience in digital communication, to provide experience and guidance for more domestic brands to go abroad and more foreign brands to do well in China."
Rikke Wivel, CEO of EMG, said: "It is a great honour to be granted this award, which demonstrates EMG's innovative ability in marketing communications. We will continue to share our B2B insights and work with our Chinese customers to navigate the digital ocean."
More on these subjects
China
EMG Community
Marketing Communications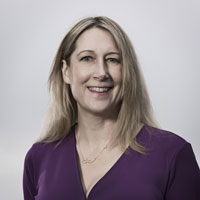 Posted by
Michelle Ponto
on January 13, 2021
China
CommsTech
Communication Vision
Content
Digital Marketing
EMG Community
Events
Industry Trends
International
Marketing Communications
Media Relations
Social Media
Strategy